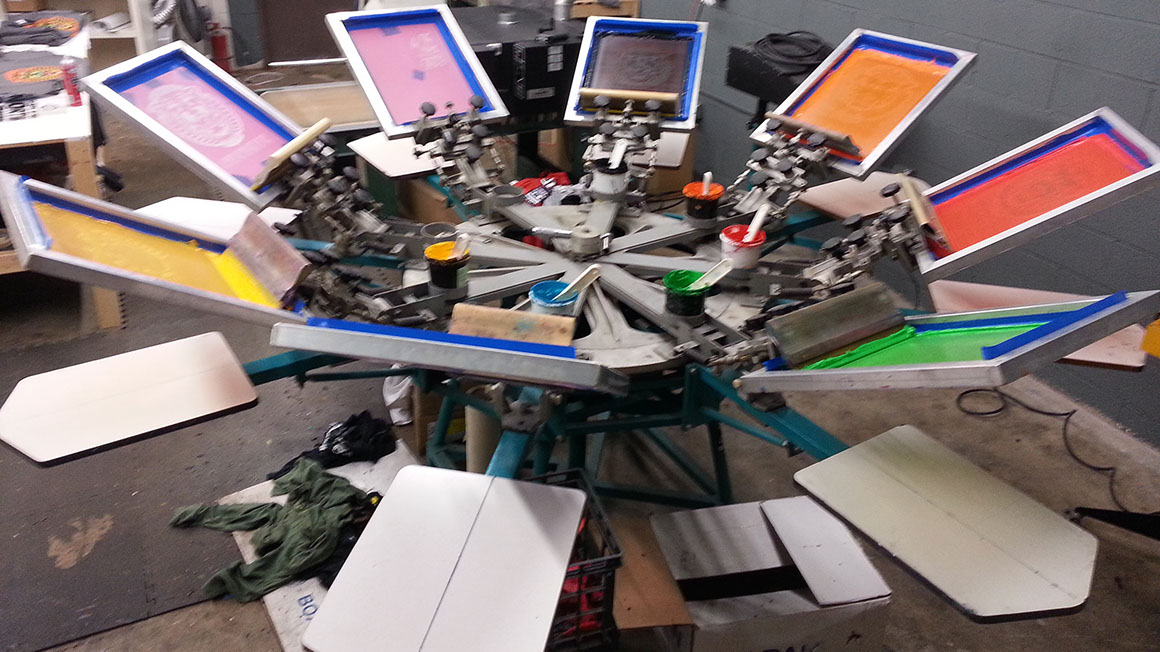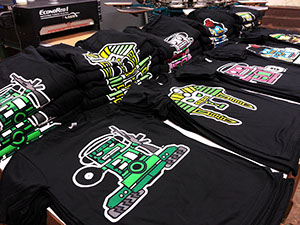 Pandemic Printworks specializes in producing premium hand pulled eco-waterbased and discharge prints for clothing lines, tattooers, bands and anyone that knows there is a difference.
We all have a favorite tshirt in our closet. If you want to stand out, shirt selection may make all the difference. We can supply a wide variety of shirts from just about any brand. Whether you are looking for a basic standard fit or a high end super soft ringspun shirt we can help get you wherever you are trying to go.
If you need some polos, or a set of caps embroidered for your crew, or maybe you have a team that needs some new jerseys with applique, Pandemic Printworks can make it happen.
Using our 64" Mimaki UCJV UV wide format printer we can provide a huge variety of vinyl options. Whether you need a set of stickers for your merch table, a banner for your grand opening, or a set of yard signs for... whatever you need yards signs, we have you covered.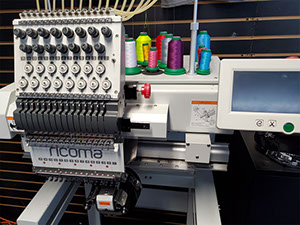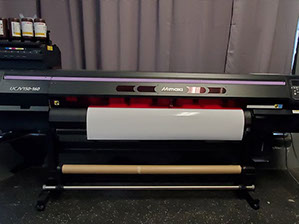 Our Eco Waterbased ink system is often the best option when you are looking for a super soft / colorful print on light color tshirts. When printing on darker colors, our waterbased inks can be used to create a vintage look and feel.
All of our waterbased ink colors are custom mixed and can also be modified to work on a variety of colors and blends.
Discharge inks provide the softest possible print. The discharge process removes the color from the shirt to the natural pre-dyed color and replaces it with the new color. We can use discharge in a variety of ways, as an underbase, pigmented or printed clear.
Due to differences in the shirt dying process, discharged colors can vary from shirt to shirt.
Not all shirt colors work with this system and some ink colors are unobtainable. Our discharge ink system works best on 100% cotton reactive dyed t-shirts.
Plastisol inks are the standard "basic" screen printing inks and usually the only option for most screen printers. They are the heaviest of the inks and are made to sit on top of the shirt.
Plastisol does break down and crack over time with normal wear and washing .
While this is not our preferred ink system, it definitely has it's uses.
Good question...
Let us know a little about your project and we will be happy to put a custom quote together for you.
Please include any details you have about the project such as shirt style, color, quantity, design locations / colors (preferably include the design) and your projected time frame.
Please let us know a little about your project. we receive emails around the clock and will try to get back to you as soon as possible.
Direct email: print@pandemicprintworks.com
.